This page has no translation to 日本語 yet. The original English version is below. If you'd like to help, great! See how to
translate a documentation page
in the contribution guide.
Note
This is a web-version of a tutorial chapter embedded right into the XOD IDE. To get a better learning experience we recommend to install the
desktop IDE
or start the
browser-based IDE
, and you'll see the same tutorial there.
Using Your New Node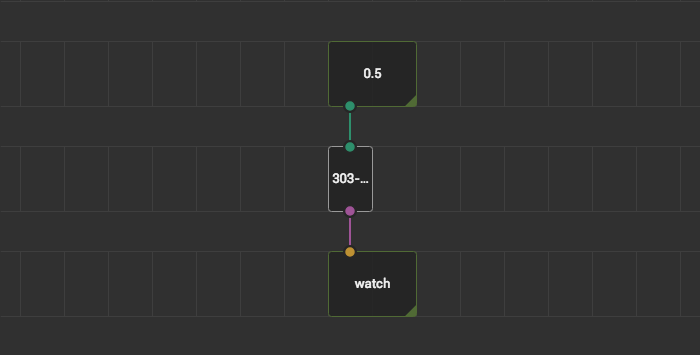 Now you can use the new node just like any other.
Instructions
Drag'n'drop your between node from Project Browser to this patch and replace the 303-... node with it.
Add a few more between's: double click on empty space and type "between". Your node is here and denoted as @/between.
Bind some values to the inputs of new between nodes, add some tweak-number and watch nodes to play.
Run simulation to check how the new node works.
Paths starting with @/
The at (@) symbol in the patch path shown by the quick search suggester denotes "this project". That is, the node is located in the current projects, not in a library.
<- Place your between node instead